About Nick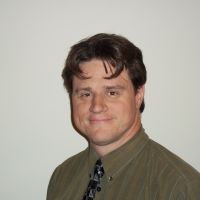 I've been interested in financial education since soon after I graduated college. I had to. After I graduated, I found myself heavily indebted, overspending and unable to save anything despite relatively high earnings for a recent college grad.
I learned through a lot of pain and heartache that the dumb financial decisions can dramatically impact enjoyment and quality of life for years. I established this community in the hopes that I can spare others the pains and troubles that I unwittingly allowed myself to experience when I made poor choices. The purpose of this community is to help young people, kids, teens, young adults and others learn the money lessons I wish I had learned when I was young, but had to learn later under much less fun circumstances.
Helping young people succeed is a primary motivator for me. By giving them new ideas about money, I help young people get ahead.
Youth Financial Education is a site that is exclusively dedicated to helping young people plant their feet safely on the road of financial success. It is my hope that you will visit here often. If you are a parent, we will work with you to help you empower your children so they make financially smart choices. If you are a young person, you will find this forum a great place to learn from others, interact and develop skills that take most of us years to develop–if we ever do.
Professional Profile
Nick Wolff is a regular contributor to multiple financial websites, an author, a popular public speaker and educator. Nick has spent over 10 years growing businesses and over 5 years advising, mentoring and counseling individuals on financial and business challenges. With a varied skill set and strong passions for personal finance, business building and entrepreneurship, Nick envisions a world where people are provided tools for success in life and works every day to make that vision a reality.
Nick's a regular contributor to Your Wealth Magazine, an Australian personal finance magazine, EZineArticles, and his own personal finance website YouthFinancialEducation.com, geared mainly for the under 30 crowd. He is a member of the Expert panel for Creative Wealth, International, the creators of The Money GameTM. Nick has authored several short non-fiction works, including Financial Triage: What to do when your Financial Life Goes Straight to Hell and The Value Proposition: Remaining Marketable in the 21st Century.
An experienced manager, business owner and organizational consultant, Nick not only has experience driving improved profitability of business units, but has successfully led a turnaround effort and has provided mentorship of many budding entrepreneurs in the fields of sales, engineering, real estate and education.
Nick is an avid gamer and prefers to teach through the use of interactive learning games. He has developed alternative sets of rules and objectives for games such as Monopoly® and Life® to provide a different lessons from these familiar games. He facilitates The Money GameTM which provides an interactive financial education experience for groups of children up to 30 students. He has developed Mogul, which is a flexible and modular board game with teaches learners skills necessary to be an entrepreneurial success.
Nick was educated at the University of Illinois in Urbana, Illinois and at Benedictine University in Lisle, Illinois. He has 3 Masters Degrees which span the diverse fields of Civil Engineering, Organizational Development and Business Administration. Nick was born and raised in Chicago, Illinois. Nick is a resident of Omaha, Nebraska, where he lives with his wife and 2 children.
Incoming search terms:
teaching young people about money
youth financial forums
personal finance and money forums
teaching young adults about money